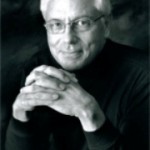 Lee Wallace
As a career consultant, leadership coach, counsellor, and educator, Lee Wallace focuses on helping people make effective decisions on issues in their lives and work (their "careers"). The emphasis is always on "What's important" to you, the client. How do you understand yourself and your purpose? Being true to yourself, being authentic, is the key to loving and excelling in your work, and to staying on purpose in your life. Once you make the decision, attention shifts to taking action that will produce the results you want. Identifying and getting past any obstacles is essential to the action phase, but the focus is more on your vision for the future and on your strengths. That is where your energy lies.
As a professional writer, speaker, trainer, and facilitator, he helps people gain knowledge; insights, understanding, and skills to move themselves forward and communicate effectively. Learning is important. More important is applying your learning to make a difference in your career
Before leaving to start his career counseling and consulting business, Lee had a successful career as a teacher, school counselor, career centre counselor, department head, and career coordinator for his school board. He has spoken on a variety of career topics at local, provincial and national conferences. Lee was active as a director and vice-president of the Ontario School Counsellors Association for four years. He has served on a number of national advisory committees for major career projects and as a trainer for career products.
As a career and life coach, Lee works with professionals who want to find or create work in which they feel fulfilled, make a difference, and earn a good living.
He works with them one-on-one or in group settings to help them gain awareness and clarity about what matters most to them, what they really want, and the value they bring to the right employer or client; they position themselves as a great solution to someone's problem.
Working with Lee, clients feel confident, capable, and on the right track, as he encourages, challenges and sometimes prods them to take the action that gets them the results they want.
Lee has 30+ years of successful experience as a counsellor and coach, and is author of Career Studies 10, a textbook used widely in Ontario schools, and co-author of Learn to Bounce: from a high tech layoff to your ideal work.
He obtained a B.A. in History from Queen's University (1966); an M.Ed. in Counseling from the University of Ottawa (1980); and, between 2003 and 2005, engaged in Leadership Coach training, as both trainee and instructor, with B\Coach Systems LLC and Leadership University. In addition to my work at Ascendo Consulting, I work part-time as a Senior Associate with the international consulting and career transition firm, Right Management.